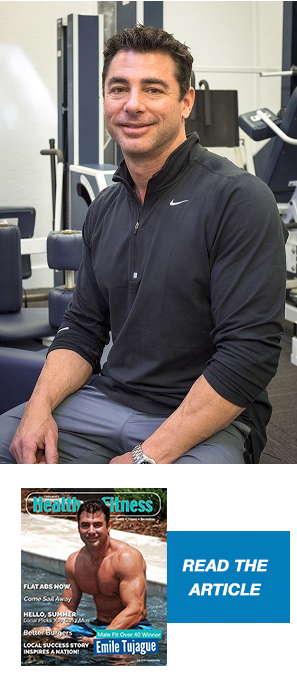 OWNER
Emile H. Tujague III started working in the fitness industry in college as a personal trainer and fitness consultant. In 1994, Emile earned a Bachelor of Science Degree in Exercise Physiology from the University of New Orleans and has since earned many personal training certifications in the fitness industry. For 18 years, Emile was the co-owner and co-founder of One-To-One Personal Training and Clinical Exercise Facility. Emile was selected as one of the top 3 personal trainers in New Orleans in Gambit's 2013 Best of New Orleans roundup. In 2014, Emile won Health and Fitness Magazine's "Men's Fit Over 40 Contest". Emile opened SMX (Slow Motion Exercise) in the summer of 2014.
Over the span of his career, Emile has conducted thousands of personal training sessions with clients of all ages and abilities, including competitive athletes, clients with health and physical limitations, post-op patients requiring rehabilitative training, and stars from films such as Star Trek, Die Hard, Transporter, White House Down, Twelve Years a Slave, and Mad Men. Emile is regularly featured as an exercise, weight loss, and wellness expert in consumer fitness magazines and news broadcasts. Emile's personal training philosophy is centered on helping clients "train smarter" and achieve measurable and healthy fitness goal through one-on-one, customized training.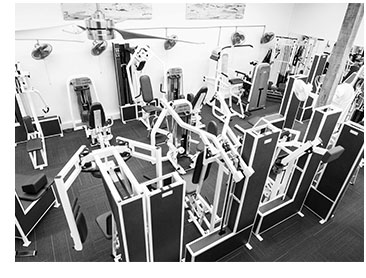 THE GYM
SMX is a specialty personal training studio in New Orleans. All workouts are conducted by appointment with a personal trainer. There are no contracts, dues, or initiation fees. The studio was completely renovated in 2014 to offer a fresh new design and the best exercise equipment available. The training studio is kept meticulously clean on a daily basis, and a specialty cleaning service regularly sanitizes all equipment and other touch points. SMX is located steps away from Magazine Street Uptown, one block from the Whole Foods Market. On-street and off-street parking is available.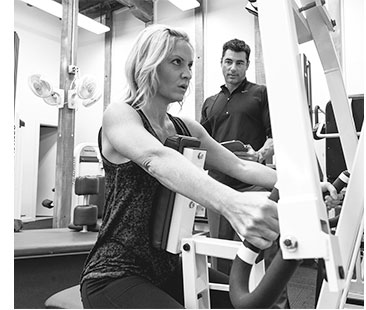 Our Trainers
SMX Training is one of the top personal training and slow motion exercise studios in the New Orleans area. Here's why: we've taken the time to curate a team of elite, professional trainers. Each of our personal trainers possesses a specific or unique skill-set to ensure SMX offers a full range of trainers with different training styles and professional fitness accreditation. Our goal is to pair clients with the most qualified and appropriate personal trainer based on the client's specific needs and goals.
Several of our personal trainers hold advanced Masters Degrees in Exercise Physiology. Among our personal trainers, we have accomplished triathletes, ACE and AFAA certified fitness trainers, a former strength training director who has been in the industry since 1983, a trainer with an extensive back ground in law enforcement and security supervision, a trainer who provides life coaching and nutritional wellness plans, and an exercise physiologist who offers on-site metabolic testing to take the guess work out of dieting and calorie intake.
At SMX, we take our "train smarter" philosophy seriously. We do not believe in a "one size fits all" approach to personal training and fitness. If you'd like to learn more about any of our specific personal trainers to help you find a good fit, e-mail info@smxtraining.com, and we can guide you through the selection process.
OUR RATES
No contracts, dues, or long-term commitments!
PERSONAL TRAINING
Fist Training Session (approx. 1 hr) – FREE
We get to know you, your goals, and any potential limitations, then work with you to develop a customized exercise program before perfoming a sample workout.
Standard Session (approx. 30 mins) – $45
We personally guide you through your customized workout to achieve your goals.
BODY BURN
$45 private class
$70 you and a friend
$85 you and two friends