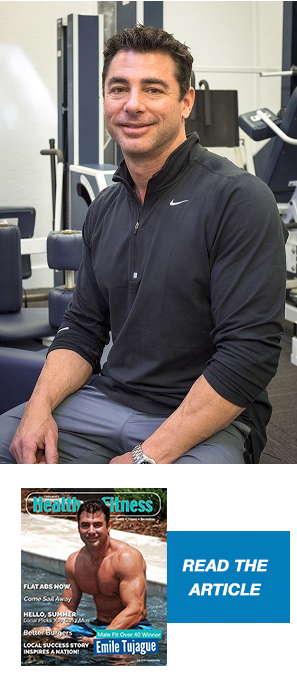 OWNER
Emile H. Tujague III started working in the fitness industry in college as a personal trainer and fitness consultant. In 1994, Emile earned a Bachelor of Science Degree in Exercise Physiology from the University of New Orleans and has since earned many personal training certifications in the fitness industry. For 18 years, Emile was the co-owner and co-founder of One-To-One Personal Training and Clinical Exercise Facility. Emile was selected as one of the top 3 personal trainers in New Orleans in Gambit's 2013 Best of New Orleans roundup. In 2014, Emile won Health and Fitness Magazine's "Men's Fit Over 40 Contest". Emile opened SMX (Slow Motion Exercise in the summer of 2014.
Over the span of his career, Emile has conducted thousands of personal training sessions with clients of all ages and abilities, including competitive athletes, clients with health and physical limitations, post-op patients requiring rehabilitative training, and film stars. Emile is regularly featured as an exercise, weight loss, and wellness expert in consumer fitness magazines and news broadcasts. Emile's personal training philosophy is centered on helping clients "train smarter" and achieve measurable and healthy fitness goal through one-on-one, customized training.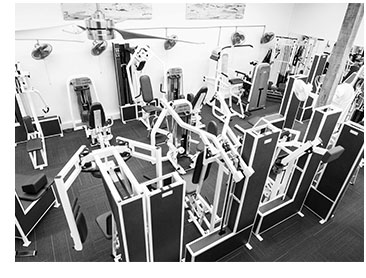 THE GYM
SMX is a specialty personal training studio in New Orleans. All workouts are conducted by appointment with a personal trainer. There are no contracts, dues, or initiation fees. The studio was completely renovated in 2014 to offer a fresh new design and the best exercise equipment available. The training studio is kept meticulously clean on a daily basis, and a specialty cleaning service regularly sanitizes all equipment and other touch points. SMX is located steps away from Magazine Street Uptown, one block from the Whole Foods Market. On-street and off-street parking is available.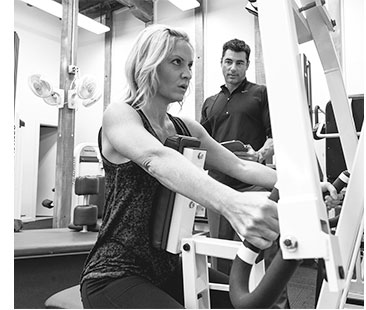 OUR RATE
There are no contracts, dues, or long-term commitments. Our personal training clients simply pay per session, and our training rate is $45 per session. There is no charge for the first session. During the first session, we get to know you and become familiar with your specific goals and potential limitations, and work with you to develop a customized exercise program (because slow-motion training is only one facet of what we do). We will also perform a sample workout to tie everything together. The first session takes approximately 1 hour. Subsequent sessions typically last approximately 30 minutes.